CLASS&CO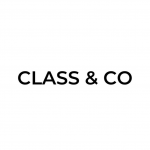 The ideal place to meet fellow young creative professionals, learn a new skill and take classes.
www.classandco.work | [email protected] |Tel. 929 324 7980
Facebook | Twitter | Instagram
Hours of Operation: Every Day 8am to 10pm
Location: 260 Ainslie Street, 3rd floor, Brooklyn, NY 11211
CLASS
The mission of CLASS & CO is to foster a community of young professionals, intellectually curious minds, and creatives from different fields, and to create an uplifting coworking and learning environment by giving them access to great minds and new skills in our mindful Brooklyn location.
& CO.WORK
We are more than just desks with coffee and fast internet. Our priority is making sure you get your work done. The modular space is elegantly designed to create an atmosphere that stimulates collaboration and productivity. We take pride in connecting like-minded members through intimate classes.