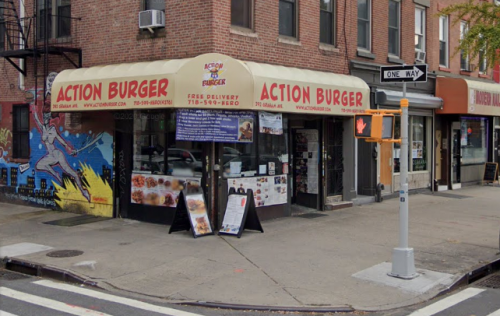 Local businesses need neighbors' support now more than ever. Months of closure or significantly reduced sales due to the COVID-19 pandemic have taken a toll on the community, and with the recent Black Lives Matter uprising, it's critical for supporters of the anti-racist movement to put their money with their mouths are and notice gaps and shortcomings in our own neighborhood commerce.
66% of Greenpoint residents are White, which makes supporting the black and minority populations in our neighborhood all the more important. We can celebrate diversity, encourage it and learn how to make Greenpoint an even more inclusive place, starting with patronizing Black-owned businesses still open and serving the community during this tumultuous time:
Stuart Cafe & Cinema (79 West St.)
This tiny movie theater, owned by Emelyn Stuart, is a treat to escape to for screenings of mainstream and artsy films. While current restrictions don't allow the cinema to operate, the cafe is still open for takeout and delivery, which can be enjoyed during livestream movie nights Stuart is hosting.
Action Burger (292 Graham Ave.)
Yet another restaurant we can't wait to return to, this comic book themed burger joint is home to over 250 free arcade games from the 80s and 90s. Pay it forward and order mac and cheese bacon burgers, deep fried pizza rolls, plus family-sized boozy slushies until we can return to full-on video game bliss with a side of munchies again. Continue reading →